Charlene recorded Charles Camilleri's Piano Concerto no. 1 accompanied by the Malta Philharmonic Orchestra.  The album 'Mediterranean' was released by NAXOS, the world's leading classical music label known for recording exciting new repertoire with exceptional talent.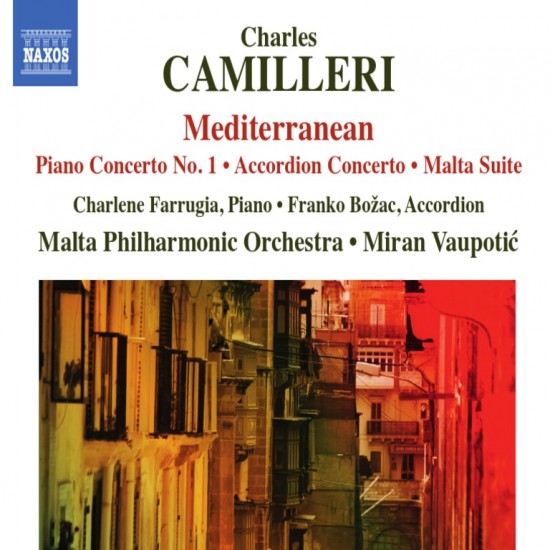 The Piano Concerto No. 1 'Mediterranean' owes much to the Romantic concerto tradition but is suffused with the distinctive flavours of music from southern Europe and North Africa.
For more information visit HERE.
The CD can be purchased from HERE.